In today's market, there are tons of mouse pads for both the desktop and laptop users and in many different sizes. If you are at this moment looking for your ideal mat either for your regular use or gaming, you will surely have doubts about which type and what mouse pad size you should get.
For the quick and easy operation of a computer mouse, a special mouse pad is required. It contributes to the efficient operation of the mouse, improves and maintains its functionality.
The speed of the mouse is especially important for gamers who spend a lot of time and energy playing games. Otherwise, it will work slowly, and "sink" simultaneously.
Modern computer mice with laser and optical sensors should work well without a mousepad. Yet, practically speaking, any mouse performs much better with the right mousepad. If just "good" is not right for you, but you want "perfect", use a mousepad.
Selecting an ideal mousepad size is not an easy task. It depends on the mouse sensor, its size, and especially the space you have available on the desk. For this reason, I will guide on how to choose the mouse pad with the correct size for your mouse.
So below I am going to reveal to you Different Types of Mouse Pad Sizes from Small to Large Size along with the advantages of each of them. I also recommend the best one for you according to your needs.
Prepared? Here we go!
What are Mouse pad Sizes?
Mousepads come in a wide variety of sizes. Generally, most gamers are going to be fine with a medium or large-size mouse pad. That said, it can sometimes be nice to have a little extra space for your mouse.
While those who are not gamers or office users are usually use a small or medium-sized mouse pad. This includes an ergonomic mouse pad that comes with wrist support for users who face pain in their wrist.
Some mousepads are for the entire desk than for a mouse. Just as giving essentially limitless space to the mouse, it additionally offers rest to wrists and arms, and plenty of room to place the other peripherals devices like keyboard, speakers, etc.
Before moving to types of mouse pad sizes, you should know the materials are used to make mouse pads. It is one of the important part of mouse while picking the right mouse pad size.
What materials are mouse pads made of:
Now let's take a closer look at which is better to choose a mouse pad:
1. Cloth
The cloth mat is good for its flexibility. Fabrics are pleasant and soft to the touch – something that you can put your arm for comfort without the fear of damage. Fabric mousepads are available at various price points.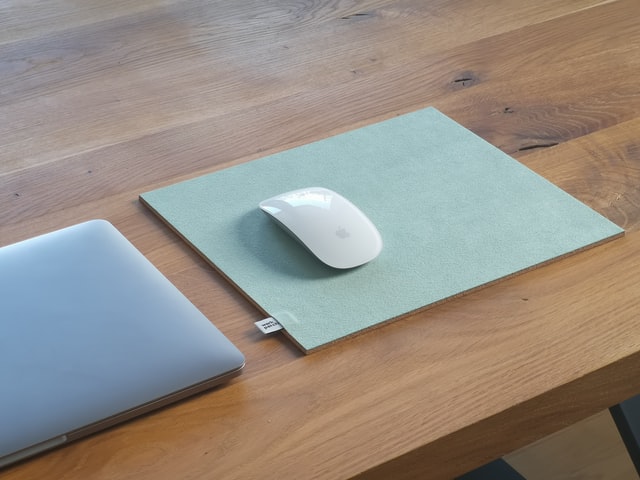 These clothed mousepads are available to budget models for office work. And there are "advanced" mats with improved characteristics, which are suitable for games and work in graphic editors.
The main disadvantage of cloth mousepads is that they get dirty quickly and are bit difficult to clean. If you decide to buy a fabric mouse pad, go for a model with stitched edges.
2. Plastic
Plastic mouse pads are convenient to use, easily adhere to any table surface. The mouse is conveniently controlled. The advantages of plastic mats are easy maintenance, durability, and affordable price.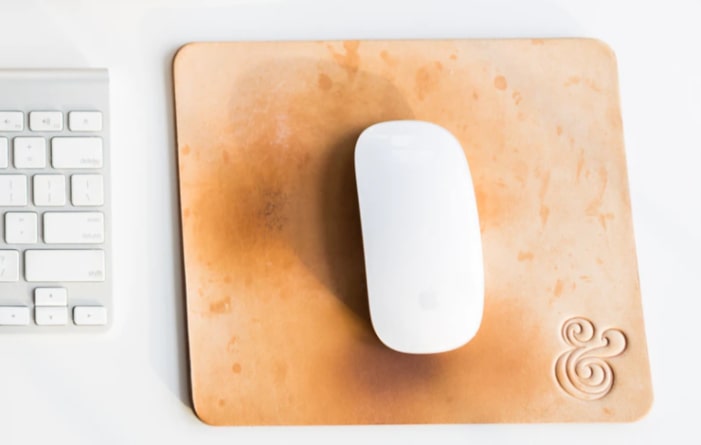 Of course, durability can only be discussed if the pad is made of high-quality plastic. Very cheap plastic crack quickly and can break if handled roughly or used excessively. It is not recommended to bend and unbend them. Plastic can be easily cleaned from dirt.
For the cursor to be positioned precisely, it is smarter to buy a micro-textured plastic mouse pad. It gives more exact manipulator movements. Among the shortcomings, it is also worth noting the noise of the plastic rugs. Mouse movements on such mousepads are usually accompanied by a sliding sound.
3. Aluminum & Glass
The strongest and most durable mousepads are made of glass or aluminum. On a hard, smooth surface of metal or glass, the mouse glides smoothly and quickly, the mouse pointer is controlled more precisely.
The aluminum mouse pads are best in life expectancy, they serve truly long, but not every person is satisfied with their hard and cold surface.
4. Gel & Foam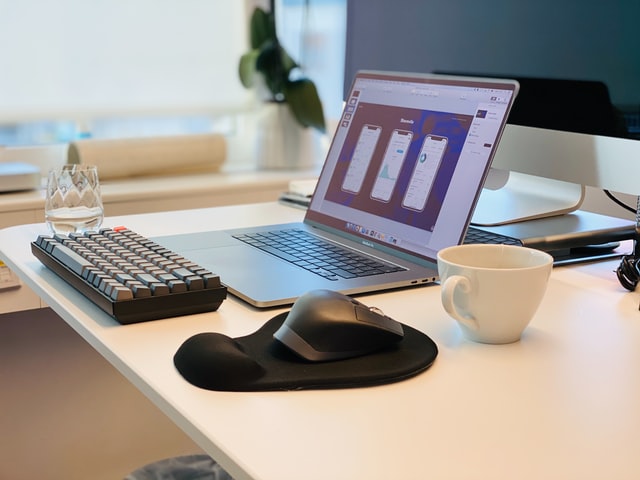 The peculiarity of the gel or foam models is that they themselves are made of fabric, and they have a silicone stand. Why are mouse pads such stand made? This allows you to keep your hand in a fixed position and makes comfort for wrist.
Silicone mats are similar in properties and characteristics to rubber mats. The only thing that silicone loses to good rubber is its service life. Silicone mats become dirty and have less life span than cloth mice pad.
Tip: Always get the mouse pad with the rubbered surface because it fits snugly to the table surface and doesn't slip. Rubber mats provide a reasonably high positioning accuracy and good grip. Suitable for both games and office work.
Types of Mouse pad Sizes / Dimensions: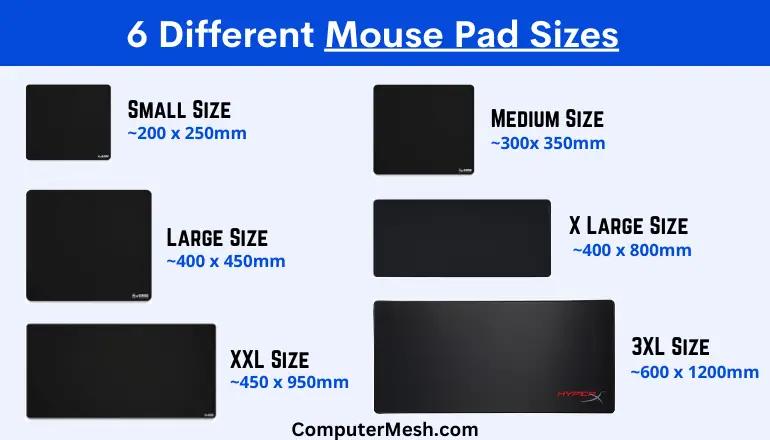 The most common sizes of the mousepads is divided into three groups: small, medium, large and XL (extended) size:
Small Size: 200 x 250mm
Medium Size: 300x 350mm
Large Size: 400 x 450mm
X Large (Extended) Size: 400 x 800mm
This division is conditional since in the offer of manufacturers you can find numerous models outside the common sizes. There are especially large mouse pads that take up almost the size of entire table. Gamers and designers prefer these types of mouse pads for maximum freedom of movement.
XXL (Extended) Size: 450 x 950mm
3XL Extended: 600 x 1200mm
Mouse models are produced in two forms:
Round – Small size, not suitable for gamers;
Rectangular – The most versatile for all users.
There is another factor to take into account, and that is the thickness. The thinnest mats can measure only 1 mm thick, although in this case, they are usually the rigid ones since the normal thing is that they start from 2 mm thick, and can reach up to 6 mm in the largest on the market.
Sometimes for PC gaming, the mousepads are made ultra-thin – 0.5 mm thick. The ergonomic mat with an armrest can be up to 25-35 mm thick, this makes the mouse pad soft and comfortable. They are especially useful on uneven surfaces. Users note that the most comfortable height is up to 4 mm.
Note: It must be said that there is no standard regarding the mouse pad sizes; Each manufacturer has its own dimensions, and the size of a small mat from one manufacturer may be smaller than that of another, but larger than that of a third party.
Therefore, more than sizes we could talk about sizes since their dimensions will in any case be approximate. So, let's begin with each feature and benefit of mouse pad sizes.
1. Small Sized Mouse Pad
It is the most common size, also known as a compact mouse pad. A small-sized mouse pad is considered, for measurements below 32x35cm. In this regard, it is a bit subjective to each user, but as a general rule, a smaller pad will give us the logical advantage that it will take up less space on the desk.
There are several qualities of this size, among which: compact size, lightweight, allowing incorporation into practically any space.
If a mouse pad is what you want, this pad size is more than enough for this purpose. In addition, the mouse sensitivity setting allows you to cover a greater movement of the cursor without the need to expand the size of the pad.
2. Medium Sized Mouse Pad
The Medium size mouse pad is the most common and represents a middle center of everything, being perfectly valid for all kinds of users.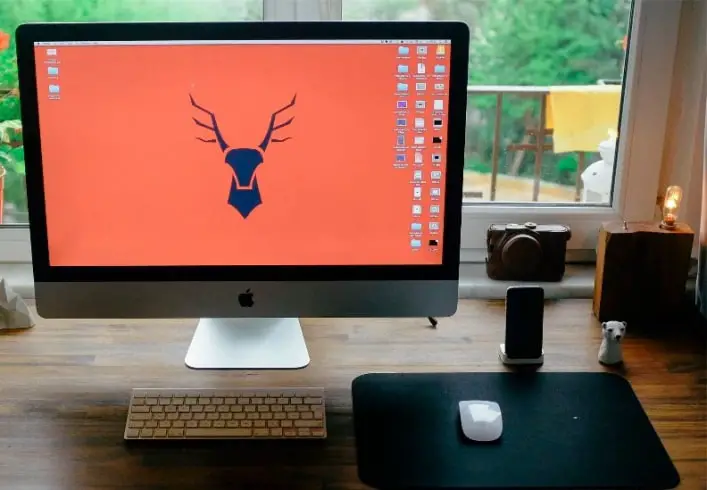 When you see fit of extra space by where you slide your mouse, you can opt for a mat of intermediate size. With a space greater than 29 x 24 cm and up to 40 x 45 cm, I consider it to be a medium size, which allows you to move more freely.
These sizes are intended to provide more space just for the mouse, if what you want is a mouse and keyboard mat, you do not have enough space.
3. Large Sized Mouse Pad
Large sized mouse pad comes into two formats first is normal rectangular shaped second one is extended known as XL mouse pad. These mouse pad sizes occupies huge room of space than medium sized mousepad. This pad is recommended for the users who use large space for mouse movement.
With a size from 350x450mm to 700x400mm through which the mouse can move freely. As I said, they are large mats but they are more oriented for the exclusive use of the mouse.
4. XXL & 3XL Sized Mouse Pad
The XXL and 3XL extended mouse pad sizes are designed to occupy practically the whole table so we can even put the keyboard on top of them, making them stay more fixed in place and, in turn, making make it more comfortable to use it as we will be supporting our wrists on the soft mat.
However, a mouse pad with these sizes would be the best choice for users who use very low resolutions on the mouse and therefore need to make very extensive movements with the mouse. Obviously, this will only be possible if there is a lot of room on the table.
These mats create a feeling of extra comfort by resting our wrists on soft even when we only use the keyboard as well as giving the mouse greater freedom of movement.
Note: Both the extra-large size and the giant XXL mat can be made of fabric. This also depends on the composition of the fabric, since there are models with microfiber nano-fabrics that increase the precision of the mouse and therefore the price.
To be considered 3XL floor mats, their width must be greater than 900mm. What facilitates a wide range of movement and a number of possibilities to increase the performance of your performance.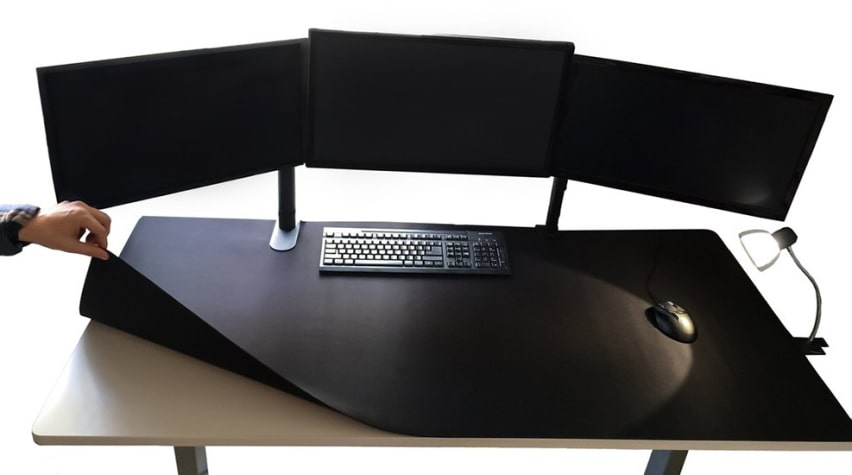 Mouse Pad Sizes for Gamers vs Non-gamers/Office Goers:
As I said, it is better to use a mat with any mouse. This means that everyone who spends time at the computer, working or having some good times, needs it. It is important that the mat you choose is suitable for your specific application.
Office/Regular Use Mouse Pads

:
These mouse pad sizes range from small to medium-sized mats, they are great for everyday use even at office work. These mousepads are made from different materials. In most cases, it is the material that determines the performance of the mat.
There are mouse pads equipped with a special pillow-rest for the hand. They are often purchased specifically for office workers. The stand ensures the correct position of the hand and reduces hand strain during prolonged work at the PC. However, everyday home users can also have.
Also there is no fix rule, even the non gamers can use large, XXL and extended mousepad as per the choice since it has big level of advantages and space.
Gaming Mouse Pads

:
The medium, Large, XL, XXL, 3XL extended mousepads are used by the gamers, graphic designers, programmers, and engineers.
Large, XL, and extended mouse pad sizes are designed specifically for professional or enthusiastic gamers. Gaming mats are large for maximum freedom of movement. Their surface is perfectly flat. On such a mat, the manipulator slides quickly and smoothly, providing a high speed of reactions.
The gaming mouse pad sizes are also appreciated by graphic designers, programmers, engineers. These mats are actively used by specialists of professions in whose work perfection of movements and accuracy of cursor positioning are significant.
Gamers and designers didn't appreciate the ergonomic pillow-rest mouse pad for the hand. For them, freedom of movement and reliable fixation of the mouse pad to the table surface are more important.
What Mouse Pad Size should you buy?
As always, it will depend on the needs of each user but also on preferences. Not everyone likes to have a small mat, or regardless of whether you need an extended size mat, your table size may not allow it.
I would recommend small-size mats only to users who have large space problems and who, at the same time, use very high resolutions on the mouse so that they do not have to make large or sudden movements.
The medium size is the most common and represents a middle ground of everything, being perfectly valid for wide range of users. Arguably this size, and even size L, is the wild card.
However, XXL size mats is recommended for users who want a large amount of freedom for very extensive movements as well as placing all the surrounding stuff on the mousepad of the table.
At last, we consider the 3XL Extended size to be the ideal as long as we have sufficient room on the table, since not only will it not move from its place at any time but also, as I have clarified previously, it gives the desk more gaming aesthetic appearance. and It will give us extra comfort by resting our wrists on soft even when we only use the keyboard.
Read Also: What to do when Mouse Cursor Doesn't work in Laptop?
Conclusion
Now you know which is more suitable to choose among the different mouse pad sizes. It must be suitable in terms of parameters and meet the requirements of the user.
Don't forget to share this insightful article "Guide to Different Types of Mouse Pad Sizes" on social sites which will definitely useful for both the desktop and laptop users.