There are various types of computer cases/cabinets available in the market in different sizes with more options and ranges.
Because of Size Matters! When it comes to cases/PC towers for our personal computers. Their size determines to install important components inside from video cards, RAM, hard drives to complex any custom cooling systems.
I will talk about the different computer case types and their specific characteristics so that you can choose a better case that suits your PC.
What is Computer/PC Case
The computer cases are a visible part of our computers called PC towers and Computer towers. Its function is to serve as a protective structure for the rest of the internal components where they will be assembled.
There are many different types of cases. The main feature of each of them is its form and size factor. This is due to the motherboard, whose form factor must be compatible with that of the tower to fit perfectly.
And yes, the cooling system is one of the main components of any PC case. There should be enough space inside for air circulation and large radiators that a powerful PC needs.
It must be understood that a PC case is an essential component for protecting the internal equipment from external influences.
Along with characteristics, it is necessary to highlight their size and type of execution, which can be either vertical or horizontal. The following are the computer case sizes and models available in the market.
4 Different Types of Computer Case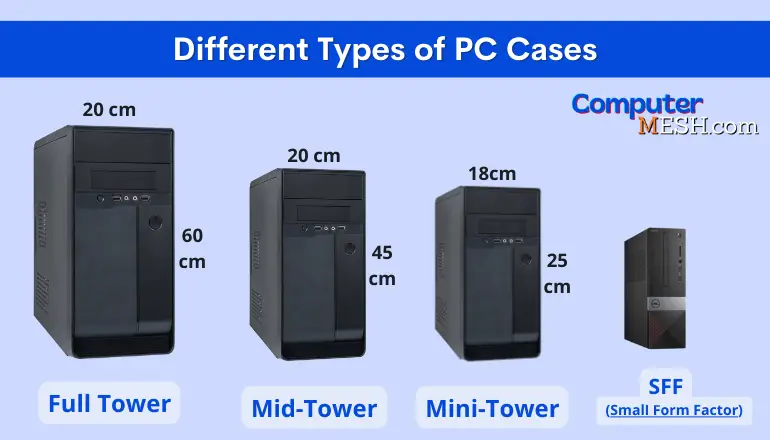 1. Full tower
Firstly, Full Tower is used to accommodate an E-ATX or CEB motherboard. This is very useful for high-performance servers that can use multiple components all sizes of motherboard from high end expensive to cheap units at once.
The full tower ranges between 55- 75 cm tall and 22 – 32 cm in width. It can have from 4 to 9 5.25-inch bays (for additional optical drive). Allows you to install up to seven expansion cards, such as a WiFi card with a proper cable management for display, peripherls, and power supply connectors.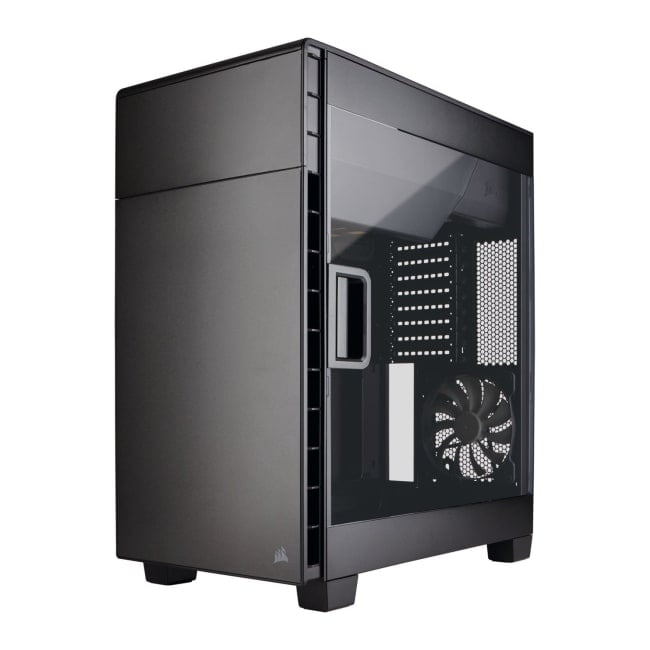 This type of computer case comes with proper size and weight, which usually has better internal cooling. Of course, their prices are a little high. That's why enthusiasts, administrators have always used full Tower cases, and hardcore streaming gamers.
If you want to build your separate uncompromising, powerful gaming PC and wanted to use three monitors and play in large sizes monitor like 4K togetherly? Then such a case will provide your future computer with the necessary space.
Such a case provides better cooling for two top-end graphics cards, multiple RAM bars, and a processor like the Intel Core i9-9900K and allows you to create a custom cooling system with 230mm fans.
Buying a Full Tower is worth it, but only if you need space for a large number of components or need a lot of airflows to cool the powerful processors with hyperthreading tech as well as bulky RTX or Ti GPUs.
 Full Tower Gaming ⬇ Chassis
One big drawback to having a Full Tower is that it takes up a lot of space and is difficult to hide. But if you have free space available, then it is not essential for you, then Full Tower can be the best choice for your PC.
2. Mid Tower
Mid-tower or ATX format is the most popular and widely used computer case that allows you to use many drives and almost all types of motherboards with acceptable overall dimensions in it.
The average full tower ranges between 35- 55 cm tall and 15 – 25 cm in width.
Inside the mid-tower case, there is more enough space for installing full-size components, such as most extensive video cards over 300 mm long, and this case is capable of using 120, 140, or even 200 mm fans size for a positive effect on cooling the air.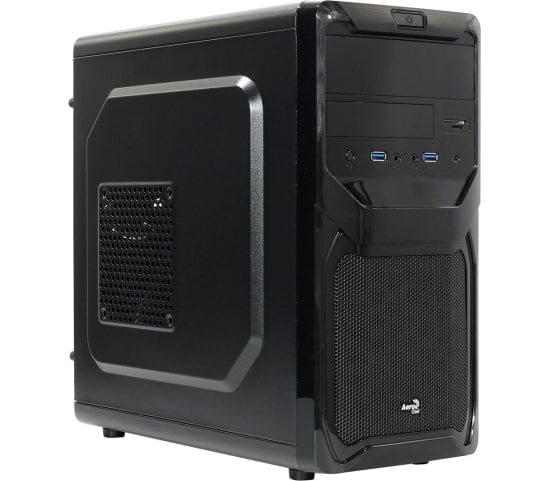 If you want to build a regular gaming PC, not as hardcore gaming, then Mid Tower is most likely your right choice. This case is about 31 cm long, which is easy to install a full-size video card and two to three expansion slots thick.
Besides, the components inside the Mid Tower will receive adequate cold airflow. With proper use of fans (and cleaning from dust often times), the GPU and CPU maintain good temp will never exceed 70-80 degrees Celsius, even in the most stressful conditions.
Using these types of computer cases, you can build a productive PC with a sound ventilation system. It is considered a universal option for desktop users because you can assemble a wide range of designs, a low-power office computer, a home media center, and a gaming computer.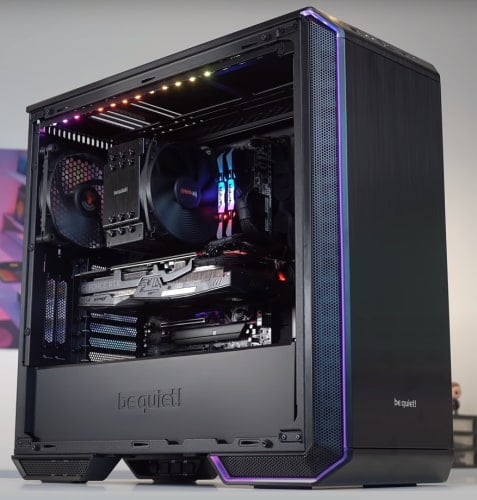 This type of format includes both those developed for the mini ITX standard and those designed for the micro ATX standard. Therefore, you will find all the small computer cases in this segment, including many cube-shaped chassis or oriented for HTPC.
3. Mini Tower
These types of computer cases are designed to take up as little physical space and without installing decent-sized graphics cards. The average mini-tower length ranges between 30 – 45 cm tall and 15 – 25 cm in width (they can sometimes be smaller).
Their thermal enclosures are not the best on the market, so it is more convenient for you to install low-consumption components rather than high-consumption ones.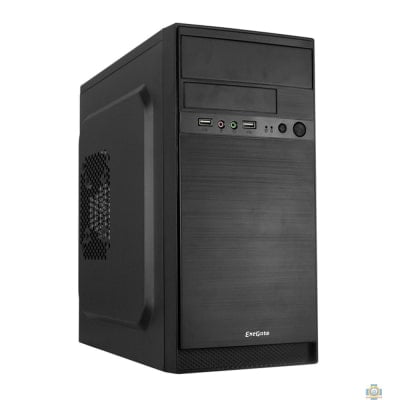 The Mini Tower chassis is the smallest in size and not very popular among computer assemblers due to the limited volume, which does not allow assembly of a more or less productive computer and low airflow. A small body limits the choice of types of accessories too.
You can install only a microATX motherboard and a low power supply in these types of computer cases. Typically, Mini Tower computers are shipped in the most basic configuration for back-office machines or network terminals.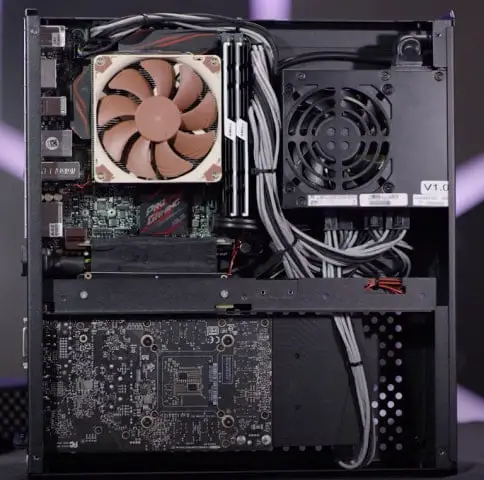 Mini Towers are an increasingly common choice for regular home PCs – as a cheap gaming build which is enough for standard video games. Regarding their possible uses, given their limited size and expansion capabilities, their benefits are quite limited.
However, during assembly, only a specialist or experienced can beautifully arrange everything in its place as there is not much space inside.
4. HTPC and SFF 
HTPC stands 'Home theatre PC' for and SFF stands for 'Small Form Factor'. These types of cases were considered very niche, but in recent years they have gained popularity due to the miniaturization of powerful components that can fit in them.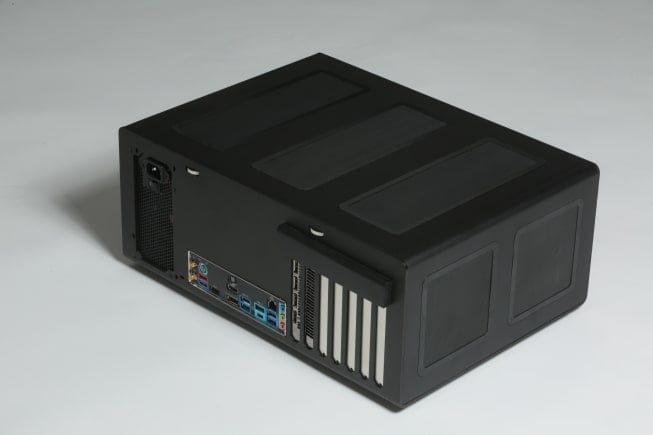 HTPC is the perfect choice for the computer at your home multimedia entertainment. You can place it under the TV table, or even you can hang on the wall. And the computing power of this is more enough to play music and video in any modern format.
Also, such a PC will not make a sound – often, you can have passive cooling.
SFF takes little space. Due to their small size and lightweight, they can be an excellent alternative to laptops. Some SFFs are handy to come with handles or unique bags to make them easier to transport. Also, the SFF has a significant advantage over a laptop since it has more power at less cost.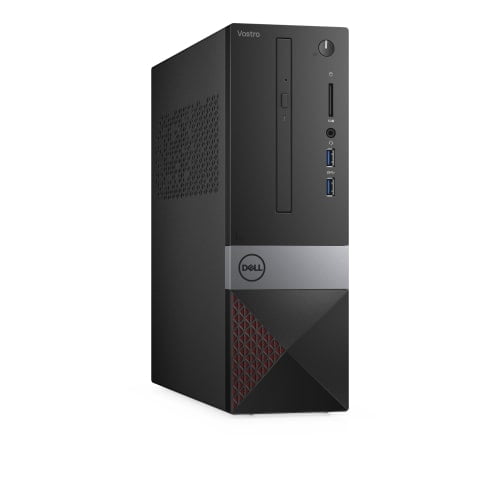 Many SFFs come with motherboards by offering cooling options (silent) that differ from the standard noisy fans found in other types of computer cases.
This happens because the video and sound on such motherboards are built-in, leading to generating heat in a very tiny amount. As a result, they do not need powerful cooling. Also, this arrangement reduces the size.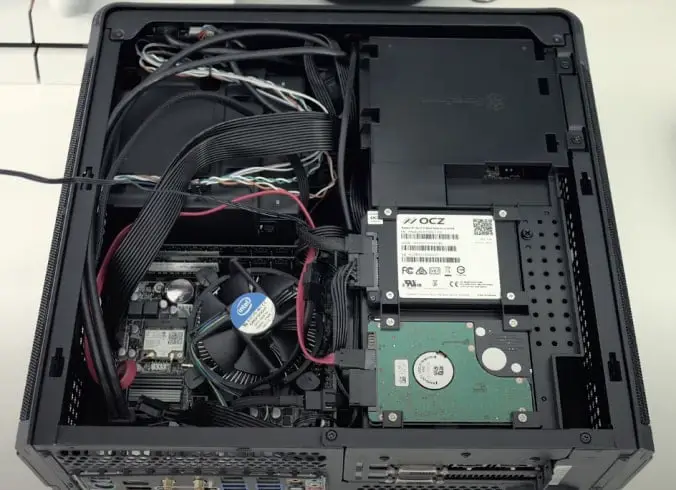 SFF cases with Mini-ITX motherboard suits perfectly the people who work or play in tight spaces. These are specially for small living rooms and small offices. It will also be much easier to repair and improve such a PC than a laptop with the feature of portability.
It has one drawback that they are most often limited to only one CD drive.
Conclusion: The above are the four types of PC cases – Full-tower, Mid-tower, Mini-tower, HTPC, and SFF. You can buy any of these as per your needs budget. Share this with your friends also to make them know about different computer case sizes and types.
Comparison of Different Computer Case Sizes
| | | | | |
| --- | --- | --- | --- | --- |
| | | | | |
| | The full tower is the largest size for PC users than all types of computer cases. | It has the most common size for the average desktop users. | The size of the mini tower is smaller than the full and mid tower. | The SFF and HTPC are very small in size and light in weight compared to all the computer case. |
| | The full tower ranges between 22 - 30 inches tall and 9 -13 inches in width. | The mid tower ranges between 15 - 22 inches tall and 6-10 inches in width. | The mini tower ranges between 12 - 18 inches tall and 6 -10 inches in width. | The HTPC and SFF ranges between 10 - 14 inches tall and 5 - 8 inches in width. |
| | The full tower supports motherboards like ATX | | | |
| | Full tower is best for hardcore and professional Gamers | so as to upgrade the PC later as it provides additional slots and space for optical bays | | |
| | The enormous size and tends to be very heavy | which occupies a great deal of room and is difficult to hide and transport. | If you try fitting additional graphics cards into the tower but then cooling becomes a hassle also there is no much ability for custom cooling water system. | There is limitation for addtional cards and slots for RAM and ROM. |
| | | Available at Mid and affordable range. | Inexpensive and affordable. | It can be Expensive or mid range cost depends on your needs. |
Main Components inside the PC Case:
Motherboard
Central Processing Unit
RAM
Hard Disk Drive
Cooling Fan
Power Supply Unit
Expansion cards

Video Cards
Sound Cards
Graphic Cards
Network Adapter
Thus, the above components are needed to install inside the PC Case/Tower.
FAQs
What is the computer case used for?
The computer cases are a visible part of our computers which are also called PC towers and Computer towers. It is used to serve as a protective structure for the rest of the internal components like motherboard, RAM, Hard drive, cooling fans, and other expansion cards from the external influences.
Which computer case is the best for gaming?
The full tower computer case comes with fair size and weight, which usually has better internal cooling. Of course, their prices are a little expensive. That's why Full Tower cases have always been excellent for gamers and enthusiasts for playing games and online streaming.
What computer case do I have?
There are four types of computer case size; full-tower, mid-tower, mini-tower, and SFF(Small Factor Form). You need to measure the size of the case then you will get to know which type of pc case you have. However, the Mid-tower is the most popular and widely used computer case with almost all types of motherboards with overall dimensions acceptable in it.
What computer case size should I buy?
The computer case that fits perfectly as per your needs, only that kind of case you should buy. Before buying the case, You should consider the size of the case according to the availability of space at your workplace or at home and the internal components that you want to install inside the case.
Here the article ends with the different types of computer towers with their sizes and their features for the building PCs.